Bicycle and Motorcycle Community Network
Directory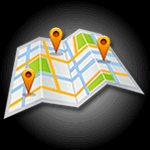 Listings
Organized by Location & Category
Events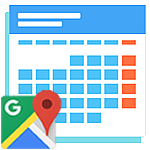 Calendar
Community Network Events Calendar
News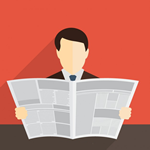 News
PR's & News Submitted by Members
Websites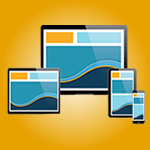 Managed
Do-it-Yourself
Done-For-You
Do-For-Others
Forums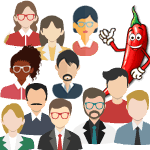 Q & A
Ask, Answer and Share to Build Community
Marketing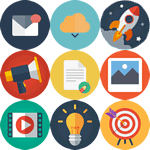 Tools
Affordable and Effective Tools and Services
Member Content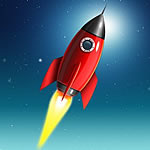 Authors
Member Submitted Promoted Content
Job Board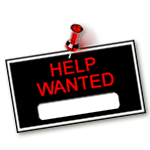 People
Web Development, Marketing, Employment Offers
Classifieds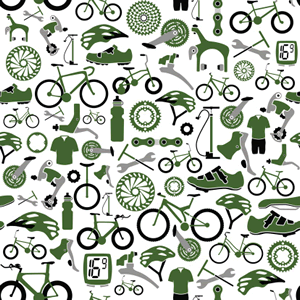 Marketplace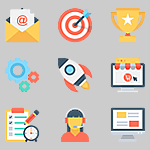 Buy & Sell
Offer and Order Products & Services
Partners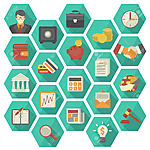 Partners
Affiliates, Resellers, Agencies
What is Spicypress?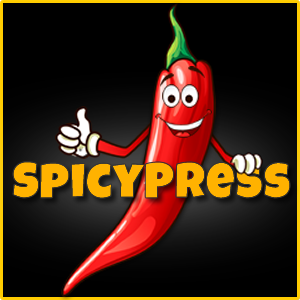 Spicypress Web Publishing
Motorcycle & Bicycle News, Events, Products, Services, Destinations, People and Groups
Explore the Biking & Cycling Community Network
Hosted Websites and Directory Listings
Join Discussions, Submit Ratings & Reviews
Find and Share Biking & Cycling Information
Faster, Easier, Better
BikingPress Web Publishing, Cooperative Digital Marketing, and Community Networking
Simple and Convenient
Community Networking is a Great Way to Find and Share Information
Networking helps people interested in Motorcycle & Bicycle related places, events, products and services access information and connect with local knowledgeable people.
The BikingPress Community Network is a local search engine, news outlet, advice forum, information clearinghouse, weather center, web hub & portal, social platform, managed website host, showcase with ratings & reviews, marketing toolbox, blog, and online store.
In other words, BikingPress is what members make of it.
Discover Bicycle and Motorcycle who, what, where, when and how (and how much, deals and specials). Find solutions to problems, or simply discuss interesting Motorcycle & Bicycle topics.
Participate on Forums
Share your Biking & Cycling knowledge and help build your community.
BikingPress Empowers Small Business to Do More (for less)
Spread your message; establish (and protect) your brand and niche authority; attract new customers and keep existing ones.
The community cooperative approach works well for Bike Shop and Motorcycle & Bicycle related marketing. Shared resources and crowd-sourced help reduce costs.
Crowd marketing through group, forum and website activity establishes relevant authority and brand identity. Authority is shared by network hosted websites and benefits the external sites they link to.
Bicycle and Motorcycle Directory, Forums, News and Events
Looking for Local Biking & Cycling Info?
The BikingPress Directory Features Thousands of  Bicycle and Motorcycle Businesses and Organizations
Locate what you need from sources near you and across the globe; listings are packed with useful information.
Bicycle and Motorcycle Member Submitted Content
Content marketing subscription plans for authority building and social media networking.
Motorcycle & Bicycle Community Events
Hundreds of events are listed, and members are invited to add and update the event information.
BikingPress Community News
Pro Marketer Members are invited to post interesting and useful articles and content about News, Events, Products, Services, Destinations, People and Groups
BikingPress Community Job Board
Includes variety of opportunities and solutions for members for marketing and web development tasks, plug links to brick and mortar Biking & Cycling job postings.
Network Managed and Hosted Websites
Choose from Premade Sites & Page Templates, or Create Your Own Designs
BikingPress Sites are Packed with Features, Mobile-Friendly Responsive & Local SEO Optimized
Community Network Sites are a Good Idea Even If You Already Have Another Website
Boost your Brand SEO across the web using Content Marketing; diversify your messages, offers and audience; develop a new site while your old site is still live and transfer your domain name later.
Compelling Value
Plans start at about $1 a day for professional quality websites with built-in niche relevant authority. Get Started
Please Note:  Community Websites are designed to be Brand Identity Social Networking Hubs (location, social networks, place data 'entity' information) for particular topics of interest.  This enables you to not only communicate with a wider audience together with your existing customers, but to establish the data relationships that are critical to building online authority.
DIY Do-It-Yourself
DFY Done-For-You
DFO Do-It-For-Others
The first step In creating a Community Website is to join as a Pro Marketer member, and then select the subscription plan and site templates that are right for you.
When Small Businesses and Organizations Work Together
They Have an Advantage Over Bigger Competitors
BikingPress Community Marketing
BikingPress brings many marketing elements together
to make them more effective and easier to manage.
DIY Do-It-Yourself
DFY Done-For-You
DFO Do-It-For-Others
The BikingPress Network provides a wide variety of marketing tools and services in addition to forums and personal advice on achieving goals. Shared resources and 'crowd sourced' services give you many options, lower costs, and improve effectiveness.
Find the right mix of Time, Money and Effort that works for you.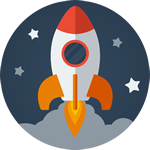 SEO Your Brand Across the Web
Connect Content to Your Brand Identity to Build Niche Relevant Authority
Search Has Changed
Give Google What It Wants - Verifiable Authority & Answers

Add or Claim Directory Listings
Premium Pro Directory Listings Have More Features and Get Promoted
Get More Features
Claim listing links are shown on listing pages.
PPC and Display Advertising
Get Your Message to More People Interested in Your Offer
Your Message Right Audience
Boost brand recognition and generate leads.

Lead Generation Landing Pages
Rent High-Conversion Lead Generation Landing Pages
Get More Customers
DIY Do-It-Yourself
DFY Done-For-You
DFO Do-It-For-Others

Managed Website Rentals
Add a High Quality Managed Website to Your Online Portfolio
Quality and Performance
DIY Do-It-Yourself
DFY Done-For-You
DFO Do-It-For-Others

Market Your Business or Organization:
Start With a Directory Listing Upgrade
Include Video and Social Media Networking
Advertise on This Site with Banner Ads
Rent Lead Generation Landing Pages
Rent High-Quality Pre-Made & DIY Websites
Bicycle and Motorcycle Partners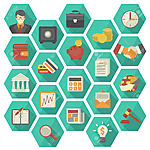 For Resellers, Referral Affiliates & Service Partners:
The Community Network thrives on referrals, and our cooperative philosophy means we are serious about rewards. We also need the help of 3rd-party web professionals to do the work BikingPress members need. We invite Agencies, Freelancers, and Entrepreneurial Individuals to work with us.
Add BikingPress to your arsenal of tools, make a little bit of side income, or base your business model on the tools and services available here.
Add the BikingPress Community Network to Your Portfolio
SEO Your Brand, Bring People to Your Offers, and Make a Good Impression
Give People Want They Want
Give Google What it Wants - verifiable 'entity' (brand identity) with 'data relationships' and content that answers what people are interested in
Check That Your Business Data is Consistent on the Motorcycle & Bicycle Directory (it uses mix of data including Google Places and other) - add Features and Information to Your Listing
Boost Your Local Search Results with Content that is Location-based and Niche Related (one option is to link to your other websites from a Hosted BikingPress Website/Blog
Establish Your Brand Authority By Participating on Forums and Groups
Find Tools and Service Providers for Marketing Projects and Tasks
Because Community Networking Is a Good Idea
Web Publishing Makes It Interesting
Hesitating to Join and Get Started?

Please Consider the 'Modified' First Penguin Theory
Guinea Pig, Canary in the Mine, or First Penguin?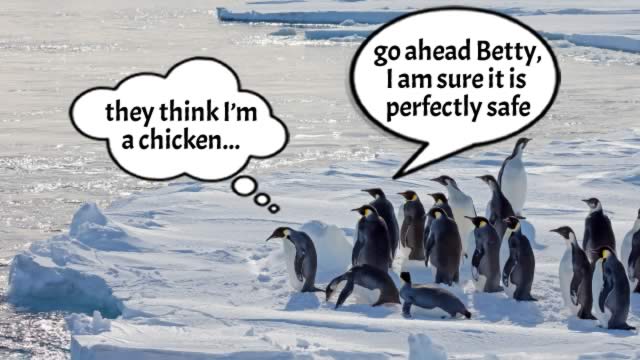 When new business or marketing opportunities present themselves, few people like being the first penguin to test the water and find out whether or not predators are lurking and it is safe to venture forth.
The Market Waits for No One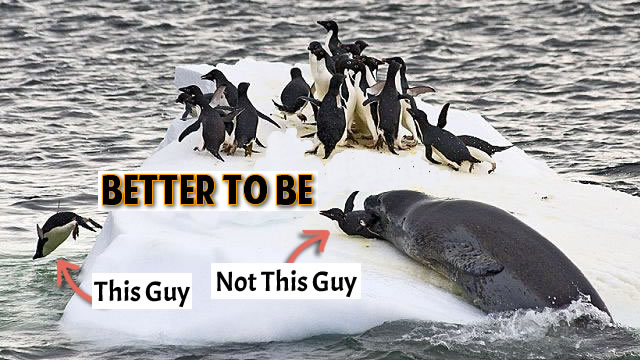 Waiting around to see what happens is never a good idea and usually bad for business. Either the ice melts under your feet or someone sneaks up on you from behind. Usually action is better than inaction - but it still makes sense to know what you're getting into, and to share the effort (and risk).
Unlike penguins, 'first in' is usually considered a business advantage.
Use Cooperative Marketing and Crowd Sourcing.