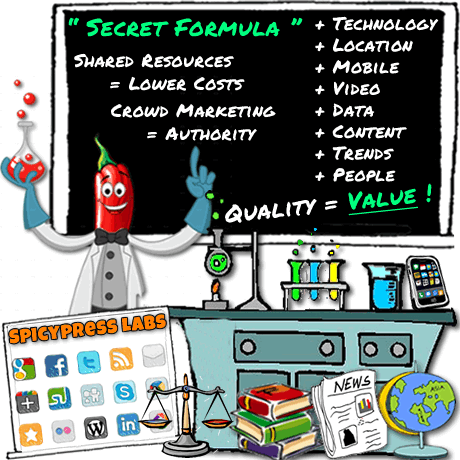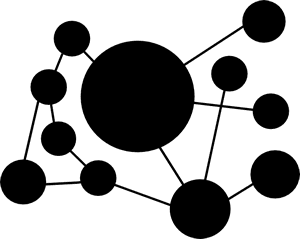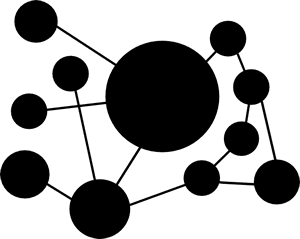 Authority = Content and Activity Connected to Your Brand
The basic idea behind BikingPress Web Publishing and Community Networking is to make it easy for people to find and share what they're interested in (products, services, events, people), and to interact through comments, forum questions and answers, ratings, reviews, news, social sharing, and more.
Its a place to both publish and participate
Small businesses and organizations can attract and keep clients by taking advantage of crowd-marketing and presenting useful content to a shared audience. This also connects niche relevant authority to brand identity. Marketers can communicate directly with an engaged audience, while boosting overall online authority.
Economy-of-scale sharing of high-quality resources (hosting, themes, plugins, tools, info & assistance) reduces costs while making everything easier.
Bicycle and Motorcycle Web Publishing and Community Network
The network is for Visitors looking for information or wanting to connect with local vendors, Entrepreneurs working to establish brand authority, and Agencies seeking tools and resources to help promote clients.  Everyone is invited to look around, but more access begins with a free membership.
Find Your Ride !
"Whoa, there. I'm just looking."
"Great, you've come to the right place."
Bicycle and Motorcycle News, Events, Products, Services, Destinations, People and Groups
Explore information and interact on Forums, Hosted Websites and Directory Listings
Offer Your Opinion and Join Discussions, Submit Ratings & Reviews;
You'll find links and contact information in the BikingPress Directory
Promote Your Ride !
If you've ever been serious about online marketing, you've probably read or heard advice about building your authority by...
guest-writing on a related authority blog, and linking back to your site;
getting mentions about your brand/product/offer on other sites and social media;
getting listed in niche relevant and local directories;
making a good impression and engaging your visitors;
using best practices for lead generation and web development...
Of course, that is all good advice but it leaves you with the Where and How questions unanswered.
Success is a balancing act between Time, Money. and Effort (with a little luck thrown in).
The BikingPress Web Publishing and Community Network has been created to support small business and organizations tackle all these issues.
Keep in touch with existing customers and attract new customers to your offers.
Learn from peers and experts about marketing and web development on forums and in tutorials.
Build your "brand SEO" by associating your "entity" with "data relationships".
Share resources to dramatically lower costs.
One thing that sets the [topic5} Community Network apart from other options is that we encourage 3rd-party contractors, agencies and developers to get involved. We can't do it alone, we need their expertise and participation.
Forums
Micro-Jobboard
Hosting Their Clients
Referral Rewards
The Community Network wouldn't really function without the support and involvement of participants. Financial incentives have been established in the spirit of cooperative marketing. We reward referrals.
There are different levels of Membership depending on what you're looking to do.
Too Many Choices?
Blasted by too many options and feeling like you're trying to take a drink from a fire-hose?
There are many different tools and solutions available to members. This can make it difficult to figure out what you might want or need. We can help sort things out and make some recommendations.
Resources for Attracting and Keeping Customers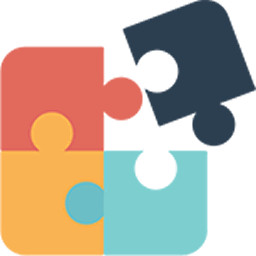 Variety of Resources and Flexible Ways to Use Them
A wide array of tools and services are available.  As a Community, we are here to help support each other to reach goals and become more successful.
Give Google What It Wants
Visitor traffic from organic search (Google, Bing, Yahoo, etc.) is a worthwhile goal for most marketers. Community network listings and websites, along with user 'crowd' engagement activity support this by providing the data relationships and authority signals search algorithms look for.
Read More About Give Google What It Wants
Proudly using the WordPress Platform
We brand what we do with WordPress as SpicyPress.  Which is WordPress with a bunch of 3rd-party premium Themes and Plugins added together with our in-house and Crowd-Sourced outsourced services.  
Read More About What is SpicyPress?
The Community Network Isn't For Everyone
The idea here is to cooperate to get more benefits, faster, while spending less money to do it.
Quality Makes a Big Difference
Directory listings provide a place to deliver useful information to potential customers that you might not otherwise reach; while network hosted websites and lead generation landing pages use high-quality themes and plugin addons to present a professional look and functionality. Forums and social networking build authority and reputation.
Your Followers and Friends Will Be Interested
Sharing what you're doing on the Community Network forums, or updated directory listings, or posted articles on a Network blog site(s) broadens the appeal and diversifies not only your audience, but what you have to say. More Authority, and more interesting content.
Search Algorithms
Brand identity, aka 'entity', is extremely important not only as a customer facing marketing concept, but also in terms of ranking in search engines. Google is also looking for 'data relationships' which it uses to evaluate how it rewards search results.
Read About Local SEO and the new Google Artificial Intelligence
Get Results:
More Customers Calling & Walking Through Your Door
More Participants at Your Events
More Brand Authority
More People to Know About You
More Interest in Your Offers
More People Coming Back to Your Offer
Because The More Info That People and Search Engines Know About You, The More Often They'll Find Your Offers and Keep Coming Back

Because First Impressions and Perceptions of Quality Matter

Because Investing Time, Money and Effort Should Get Results
Add & Share Useful Quality Content & Connect it to Your Brand Identity

Update Your Profile &  Location Info


( especially Google accounts )

Communicate With People

Use Effective, Low-Cost Crowd-Sourced Tools & Services
BikingPress Web Publishing and Community Network
Digital Marketing for Small Businesses and Organizations
Tools and Resources: Use One Small Component or Leverage the Whole Network to Build Your Brand
or Scroll Down for More Info
Because the network offers such a variety of benefits it really is appropriate for just about anyone looking to do business online; for yourself or working for someone else.
Whether just starting to get established or simply looking to continue to strengthen your brand, the web publishing community network and marker's shop has something for everyone.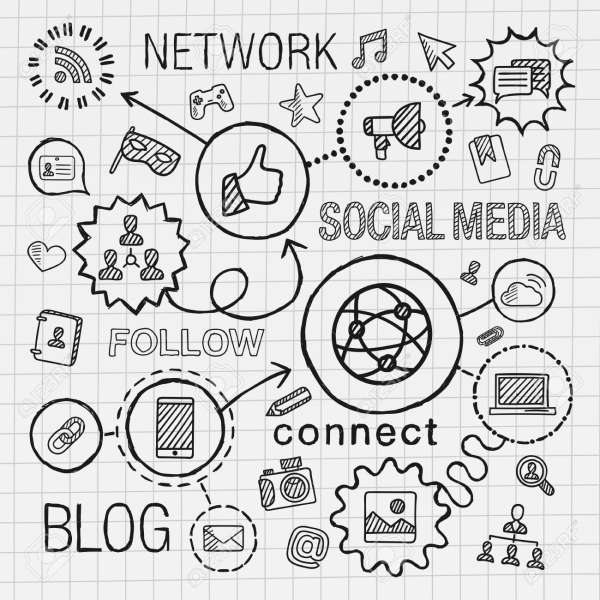 People Make The BikingPress Community Network Special


Technology and Strategy Make It Different
Directories, Websites, Events, News Content, Groups and Forums make it easy to explore Bicycle and Motorcycle interests, and connect with other people. They also serve a critically important function of connecting lots of different information to a particular brand identity - Yours.
For companies and organizations the Motorcycle & Bicycle Community Network is a great place to showcase Biking & Cycling related offers and communicate with people.
BikingPress is a
Brand Authority and Local Search SEO
booster that helps establish 
'entities'
and
'data relationships'
the search engines look for.
People visiting BikingPress find useful and interesting Biking & Cycling information; while search engines track what happens. Use your social media and other external blogs to link to your content here (forum posts, press releases, hosted website/blog); link across this content within BikingPress; and link from here (hosted website/blog) to your content elsewhere. People will follow these links, and so will search engines and this will establish what you and your offers are about and build your relevant niche authority. Which both people and search engines respond to.
The cooperative cost-sharing and crowd-sourced approach also provides affordable access to professional tools, personalized services and expert advice to do a wide range of marketing tasks.
Its about economy of scale; divide the cost/effort of procurement, setup and maintenance. Its about the whole being greater than the sum of its parts; establishing authority is a community effort.
It all starts by creating your free Biking & Cycling community account and setting up your profile to connect your brand, social and location (for local search benefit) information to content and activity. Free Membership also gives insider access to additional subscription options and networking features.
BikingPress Does Several Things for You
Helps establish your authority, and get your brand and offer found by people using search engines
Provides a place to publish your information and present it in a professional and attractive manner
Gives you something to talk about and engage with your target audience
Important Tech Included with BikingPress
SSL Encryption, Anti-Spam, Anti-DoS Security
Mobile-First Indexing (AMP)
Structured Data / Schema.org
Human Powered Monitoring & Analysis
For BikingPress Visitors and Members:
Not many places on the web offer the same variety of resources for info seekers to find and interact on Motorcycle & Bicycle news & events, people, places, products, services, destinations, offers, deals, opinions, ratings and reviews.
Best place to start your search would be on the Search Page - it has targeted search and additional links.
Throughout the site you'll see links where you can start a forum discussion, add a rating or review. Surveys and polls also provide a chance to share what you think. Your option matters, please participate. For complete access please create a free community account.
For Motorcycle & Bicycle Businesses & Organizations:
Do you believe in Win-Win and Win?
Working together produces positive results for everybody.
Brand Authority - as measured by showing up in Biking & Cycling related Local Search Results (SERP) with positive Ratings and Reviews - requires not only being active online, but also establishing your 'entity' identity together with 'data relationships' that signal your authority related to whatever subject the searcher is interested in.
The Bicycle and Motorcycle Community Network is a platform where you can actively participate to ask and answer questions in forums, comment on posts on member websites, post your events and be active in groups, submit news press releases, update and add information to your directory listings, subscribe to your own network website/blog and use it for content, video and email marketing; lead generation contact follow-up; PPC Landing Pages; connect your social media accounts together, and to boost your SEO/Brand Authority across the web.
The Community Network directory pulls publicly available data into listings, it is a good idea to check and make sure the information is accurate and complete.  If its not right here, it isn't right in most places.
For people that are already familiar with basic WordPress web design and development, or have staff / hired help, the Community Network offers fantastic value with access to top-of-the-line tools, built-in SEO and Brand Building, hassle-free managed hosting and maintenance, without having to invest a lot of time, money or effort. Basic website plans come pre-configured ready to update content and contact information.
If you don't have the time or expertise, a variety of services are available for tasks and projects. 
Keep in mind that even basic website plans come pre-configured with initial setup, so no matter what that is something already done for you.
BikingPress websites can be customized in countless ways to change the look and feel, while many different tools for enhancing functionality are available.  Outsourcing help can be found through the
Bicycle and Motorcycle Marketing page
.
Please note: To claim a listing requires upgrading it to a Premium Pro Account for a subscription fee.
Step 1: find the listing you would like to claim.
Step 2: above the listing information you will see a 'Claim" link to follow to start the claim process.  
Step 3: when listings are claimed they 'expire' and need to be renewed for a subscription fee.
Please scroll down this page for more explanations, or start by visiting the Motorcycle & Bicycle Directory.
To rent a website or landing page on the BikingPress Community Network please start by registering a free Motorcycle & Bicycle community account using your business identity (the name, profile, email you want to be identified by).
Once you have a community account you can then access the Pro Sites signup page to subscribe and add a website to the network.
When subscribing to a website plan you will have a choice of levels with different sets of features.  You can also choose a preformatted template that will automatically deliver a basic site setup.  
You can change themes, and activate add-ons included in your plan as needed (they'll be accessible from your admin dashboard). Upgrade or downgrade as desired.
Visit Websites for more details.
Pre-built, aged and indexed sites are coming soon.
Keep in mind that BikingPress is here to help, we have support forums, support tickets for more serious issues, and you can hire help as needed for tasks or projects.
Website hosting plans include a variety of built-in tools that can be used for your online marketing efforts. We also present 3rd-party offers that can be added to your toolbox.
Additional information can be found on the Marketing page.
Website hosting plans include a variety of services for maintaining your site.  Ad hoc and packaged services covering a range of tasks and projects are also available.
JobBoard and Micro-Job portal are coming soon.
Additional information can be found on the Marketing page.
The BikingPress Community Network relies on member involvement in Groups that connect to each other and participate on forums. Its an ideal way to establish brand identity while helping out or simply having fun.
Forums serve a number of purposes including support topics, marketing and web development 'how to', and Motorcycle & Bicycle interests. 
Motorcycle & Bicycle Directory Listings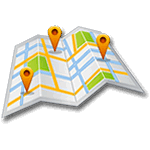 The BikingPress directory includes thousands of full-featured listings with maps, images, and useful information. Businesses and organizations can check the directory to see if their information pulled from public sources is correct, and can claim listings to add more information and promote their listings.
It Starts with Public-Sourced Listing Info
Most Basic listings are created using publicly available information and include:
Google Places and Google+ Data
Factual.com Data
Descriptions from Websites (when possible)
Updated Current Local Weather Conditions
Google Maps and 3D Street View Virtual Tours
Driving Directions
Typically include Basic Contact and Location Info
Listing Owners Then Add More
Listings can be claimed and upgraded to Pro which unlocks additional features:
Enhanced Search
Social Media Links
Website Links
Video
More Images
Featured Listing Promotion
The Biking & Cycling Directory uses public data from Google and Factual so its a good idea to check that listings have current and correct info. If something is incorrectly listed here - it is incorrect across the web and you're missing opportunities for potential customers and search engine rankings.
Claim Listings
Connect with Social Media & Citation Sites (Yelp, TripAdvisor)
User Reviews, Send-to-Friend & Contact Forms
Google Analytics
Video Options
Enhanced Information Display
Schema.org Structured Data
Built-In Following from Blogs, Bookmarks, Social & Web2.0 Sites interested in related special interests and locations
Opportunities for Co-op Advertising & Advanced Promotion
The BikingPress Community Directory is organized by Location and by Biking & Cycling Category Topics. It is pre-populated with thousands of listings that can be Claimed to add additional information and features.
Visitors interested in Bicycle and Motorcycle topics can quickly and easily get answers to questions; find interesting information from many different sources; evaluate and compare products, businesses and locations; get driving directions and local weather conditions; see a sneak peek of the location before going there; contribute ratings and reviews; make contact with vendors; and click-through to social media and other websites.
Listers can attract new customers; communicate effectively with new or existing clients; build authority; establish  brand; and make a great impression.
Listings also include Google Places Data which includes Google Reviews and is also useful to check and make sure your general overall online information is accurate, consistent, and complete. Extend Your Biking & Cycling Business Reach
Loaded with Useful Features
The Directory includes Location-based and Online resources.
Listing info is drawn from Public data sources including Google+, Google Places, Factual, Weather. 
Insider Access
Discover Deals and Special Offers with
Links to Websites and Online Stores
Listings are a lot more than
'just another online business-card'.
Fast & Easy Communication
Contact Local Experts Directly
by Phone or Email
Eliminate the middle-man; contact the source directly.
Social Network Connections
Connect Content, Brand and Authority
Using Social Media
Listings are connected to mainstream social media such as Facebook, Twitter and Instagram.
Multimedia Content
Watch Video or
Take a Virtual Tour
Listings are a lot more than
'just another online business-card'.
Background Check
Check Vendor Reputation and
Add Ratings & Reviews
Get Detailed Info about Businesses, Products, Organizations and Destinations
Bicycle and Motorcycle Marketing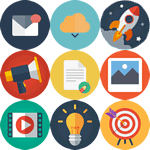 Affordable and Effective Marketing
Location and Market Niche Directories
Managed Premium DIY Do-it-Yourself
and DFY Done-For-You Websites*
Lead Generation and List Building Landing Pages
Email Marketing
Niche Social Networks
Connected Social Media
Video Marketing
Enhanced Brand Identity and Online Authority
Shared Resources Reduce Costs
Crowd Marketing Efficiency
More and Better Communication
* DFO Do-It-For-Others:
We invite Web Professionals to Join
Biking & Cycling Websites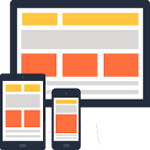 DIY Do-It-Yourself
DFY Done-For-You
To Get Details on Website and Landing Page Plans
Please Visit Website Information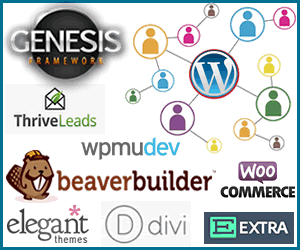 Motorcycle & Bicycle Events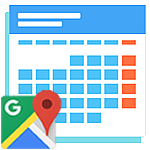 Bicycle and Motorcycle Events
BikingPress News & Press Releases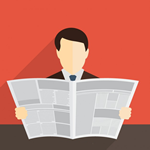 Motorcycle & Bicycle News
Member Submitted Press Release News Posts
Motorcycle & Bicycle Forums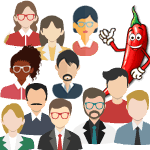 Lots of features make the BikingPress Community Network worthwhile, interesting and effective.
Resellers, Affiliates & Service Partners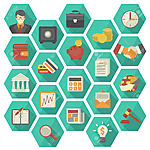 The Community Network thrives on referrals, and our cooperative philosophy means we are serious about rewards. We also need the help of 3rd-party web professionals to do the work BikingPress members need.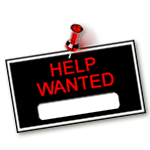 Job Board and Micro Job portals are coming soon. We suggest starting by registering a free membership account, then participating on forums. If you're interested in moderating forums or other activities while we warm up the marketing engine, please let us know.